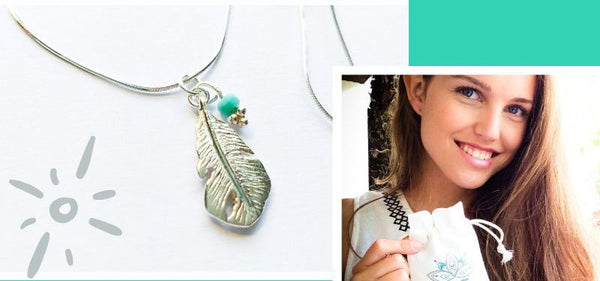 How to Care for your Silver Jewellery
Let's face it, cleaning jewellery is usually the last thing on ouir lists to do, which is why so many of our pieces lay unworn and tucked away once the lustre is lost!
Let's start with some tips on how to delay the tarnishing process as long as possible!
Store jewellery away from Moisture - add a silica sachet or chalk to your jewellery box!
Keep jewellery in protective pouches or plastic bags.
Let's give new life to your pieces with some easy, inexpensive solutions to cleaning silver and semi precious jewellery.
The tips in the chart below help you to avoid dangerous chemical dips that can actually make your pieces tarnish quicker in the future. Create your home dip or professional cleaning cloths.
Why not listen to me talk you through all the above tips in more detail....
A quick, easy and affordbale way to clean silver jewellery the safe way. Use foil shiny side up in a metal dish, place jewellery inside and coat with boiling water until covered. Add 2tbsp salt and 2tbsp baking soda (soda will bubble) and let sit for 10-15mins.
For more information on DIY cleaning video tips check out You Tube! There's lots of good ideas with Vinegar too.