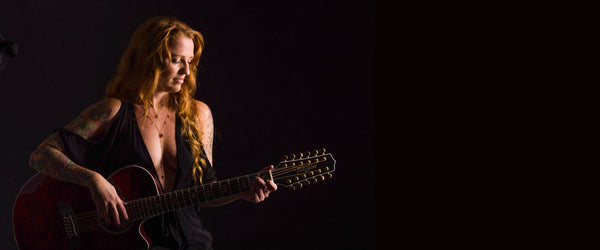 The Kezia Gill Collection
I was thrilled to be asked to design a bespoke collection with No1 UK Country Artist, Kezia Gill.
Not only is Kezia smashing it as a big name in Country music both in the UK and America, she is also a truly inspirational woman.
We wanted to design a precious collection that not only encapsulates her unique spirit & story,
but also
represents values & hopes we can all connect to..
.
The Story
Kezia started traveling early in her career, working on cruise ships and performing in holiday resorts abroad. She was always very close to her dad who was a talented performer himself.
Sadly he passed away recently and we wanted to honor their special connection in the theme of the collection. Watch how our designs developed here:

.
.
Moon and Stars Jewellery
As someone who is very rooted in home life and family, she was often home sick. Kezia's Dad would call and tell her to look at the moon with him and do so whenever she felt lonely. This special memory is captured in the cosmic theme of the pieces, which also features root chakra crystals and symbols.
.
.
Crystal Healing Jewellery
As a designer and crystals fanatic, I'm passionate about creating a crystal prescription for my clients so we can attract the right energies and create a deeper connection with your piece.

.
The garnet gemstone represents devotion to family and being rooted in your identity and home, and so with it being a Kezia's Libra birthstone, we just had to use it!
.
.
There are so many elements that create the essence and meaning of this collection. The tree of life represents growth and being rooted in home and family. This is represented in the little leaf charms as well as the tree of life pendant necklace.
.
.
We have mismatch elements for quirkiness, patterns of 3 for luck and a northern star to signify always finding your way home.
.
 .
All of the pieced incorporate 24k gold vermeil (plating) to add that touch of luxury and longevity.
.
.
Kezia also felt strongly about incorporating the theme of feminine goddess energy and a crystal connected to the moon (the moon is a strong female energy), so we have also used AAA quality Rainbow Moonstone in the designs. This has a gorgeous flash of blue!
.
How to layer gold layer necklaces
The collection is designed for versatility - all the necklaces have extension chains or are designed at different lengths so you can create your own unique layer combinations.
...
.
Tip 1

:
Try breaking up the detailed necklaces with a smooth herringbone chain. This is available in both silver and gold for £16.
.
.
Tip 2: Play with the following length combinations - 16", 20" and 24"
.
...
.
The balance of being rooted in family & home yet dreaming big with the wonder of universe is what this collection is all about! We hope you love it!
.
.
Thank you to Donna Zannetti of Zimagined for bringing together such a magical, gingerlicious collab!
Thanks to https://www.dickonclark.co.uk for the great shots of Kezia!
.
.
...
Learn more about Kezia Gill
 "She is no doubt one of Britain's finest, soon to be one of the world's finest" -

MAVERICK MAGAZINE
From releasing her debut album in 2018, to hitting the famous Ryman Auditorium, and The Bluebird in Nashville,and every stage in the UK in between, Kezia burst on country scene in 2018 winning the 2018 British Country Music Associations Peoples Choice award.
Going from strength to strength Kezia made up for the lost time of the pandemic and in 2021 released her award winning EP 'The Mess I Made', and received her first iTunes Number 1 single with 'All Of Me' that lead to an intimate show with legendary Bob Harris. She completed both her own co-headline Tour and has just joined for The Shires on their UK Acoustic Tour. Another hugely successfull year was wrapped up with Kezia winning 3 British Country Music Awards for Best Album, Best Song, and Best Entertainer.
One thing is for sure.....
What's coming next from Kezia is definetely worth sticking around for.