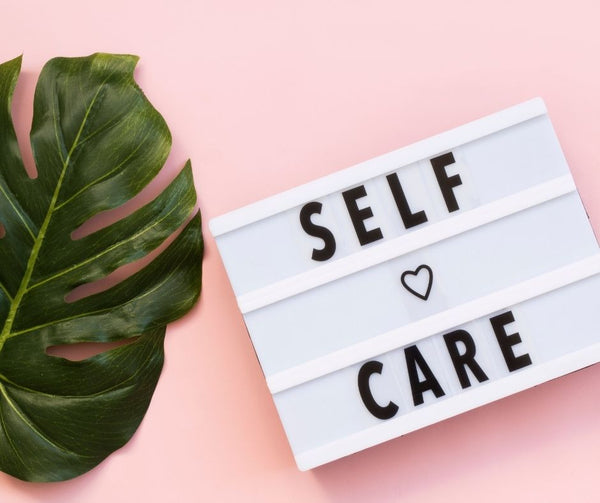 Mind Body Soul Advice with Stacey Brady
A focus on MIND, BODY, SOUL healing
It has been hard to know how to help my lovely customers and followers during the pandemic.. knowing what to say, what to create and what people REALLY need.
Then it occured to me that my own story and healing journey was something that could help and inspire others, along with the knowlegde of a person who helped me to heal and even thrive through the most challenging times of my life... that person was holistic health practitioner Stacey Brady. 
Stacey is founder of Conscious Living Lifestyle brand 'Down At The River'. An Energy Practitioner, Healer, Coach, Speaker and Gatherer with a deep rooted passion for holistic health and women's wellness.
Stacy has been kind enough to share her advice with us on how to maintain a healthy mind, body and soul during these challenging times.
Watch the full 40 minute interview by clicking below.
Watch the editied highlights by clicking here
Read the summary and top tips from this inspirational interview below!
My Story
As someone who has suffered with chronic illness for decades, entering lockdown did not seem as daunting to me as I had learnt many survival strategies from the times when I could barely leave my bed or lead a normal social life.
Below are just some of the valuable self care tips and rituals taken from my interview with Stacey, that have helped me stay positive and led me to better health & happiness....
We are surrounded by tips on how to stay postitive at the moment... but it's never as instant or as easy a process as it sounds until its part of a consitent daily routine that our brains adapt to. In the interview Stacey talks about RETRAINING OUR SUB-CONSCIOUS MIND. She recommends:
Daily positive affirmations
...starting with 'I AM'. Be realistic with these so you believe in them. So rather than I am happy, try 'I am getting closer to feeling happier every day'.
Meditate
Take time to sit and be still and check in with how you are feeling.
Try a chakra balancing meditation to re-balance the energies and vibrations of your body.
Stacey has kindly given Boho Buffalo subscribers FREE access to her own chakra balancing audio - it's beautiful and SO uplifting! To access this audio simply click here:
https://forms.omnisrc.com/signup/v1/5f6a0eb099f0b71b2ac5a759_6013ffc08a48f7026b70eef1.html
*Stacey recommends listening to this every day for 21 days for the full transformative effect!
Crystals
Connecting with crystals can enhance the meditation experience and is proven to help balance the bodies energetic vibration. If you need any advice on crystal healng, both Stacey and I are qualified to advise you on what crystals would be best suited to your mind or body needs. Simply use the contact link in the home menu.
Stacey highly recommends Amethyst or Rose Quartz for healing anxiety, stress, illness and addiction. She also recommends clear quartz as it amplifies other crystals and cleanses. I have chosen this beautiful chevron amethyst for the self care pamper box as it combines quartz AND amethyst!
Read my separate blog on crystals for anxiety here:
https://bohobuffalo.com/blogs/news/crystals-for-anxiety-stress
BE KIND to yourself
Be aware of how you are speaking to yourself - are you showing the compassion and understanding you show others or are you being hard on yourself?
Breathwork
Use breathing techniques to calm the mind and body. Stacey offers virtual healing sessions with both Reiki and breathwork. If you want some help to do this yourself, try taking deep breaths using essential oils to help relax the body.
Stacey Recommends the Balance essential oil blend from Vegan Brand Arbonne, which can be found in the Boho Buffalo Self care pamper Box or this can be purchased through Stacey using the following link:
I've been using it daily and its VERY uplifting and calming - it's taken my breathwork to another level!
Emotional freedom technique (EFT)
This is an alternative treatment for physical pain and emotional distress. It's also referred to as tapping or psychological acupressure. People who use this technique believe tapping the body can create a balance in your energy system and treat pain. See Stacey's method demonstrated in the interview.
You can also read up on this from the expert Nick Ortner

Stacey recommends taking a close look at what toxins you are putting IN and ON your body! Low mood can be strongly linked to bad gut health. We live in an age when our intake of inflammatories and toxins is a serious concern!
Stacey recommends a balance of 80% / 20% balance of homemade food vs processed food as a relistic goal.
Try the Arbonne 30 days to healthy living programme. (Contact Stacey for details).

Check your labels and look out for mineral oil and other disguised toxins!
Check your skin care routine and ensure all ingredients are NATURAL.
I have included an amazing

Arbonne vegan face mask

in the new Self care Pamper Box for you to try! There's also a vegan aromatherapy body wash made with geranium and lavender that smells divine!
It was a spiritual awakening that brought me to a place of true happiness and improved health. I combated anxiety, felt supported and gained a better perspecive through developing a deeper connection with the universe.
Exploring alternative therapies like reiki and crystal healing has been transformative for many people seeking a path to healing. Stacey is a lightworking energy practitioner who offers many treatments and practices including 
Soul Coaching, Tarot Reading, Reiki, Crystal & Energy Healing, Cleansing, Guided Meditation, Chakra Balancing. 
Moonology

It may sound a bit 'woo woo' to some, but working with the energies of the moon can have a profound effect on our mental state and also our ability to manifest positive things in our lives. As Stacey points out in her interview, our bodies are made of water.. the moon affects tides and so can control us. Listen to more about this at 26.40 minutes into the video.
Stacey and I recommend a soothing ritual on a full moon or a new moon, full details of which you can find in a separate blog.

Read here:
In Summary, the most valuable message from Stacey is to
In my personal experience, it was the CONSISTENT practice of these recommended rituals, behaviours and treatments that was key in creating a happier, healthier life. They were like jigsaw pieces that put me back together again and formed a better picture. Something whole and in balance. Caring for the mind body AND soul is key.
It's because of my passion for self care and ethical, vegan products that I have designed the three pamper kits to help soothe and uplift you.
Learn more about them in this short video:
I also recommend listening to the work of spiritual guru Gabby Bernstein and following her 21 day manifesting challenge. Her books and meditation albums are SO uplifting!
I hope that there will be something you can take away from this blog and video that will help you find more calm, light and healing...
Thanks for reading and thanks to Stacey for her expert advice!
Emma-Jayne